About Hilton Mechanical Contractors
Providing Service Throughout The Southeast
Hilton Mechanical Contractors, LLC is based in Cumming, GA and performs work throughout the southeast. HMC specializes in industrial pipefitting and mechanical installations.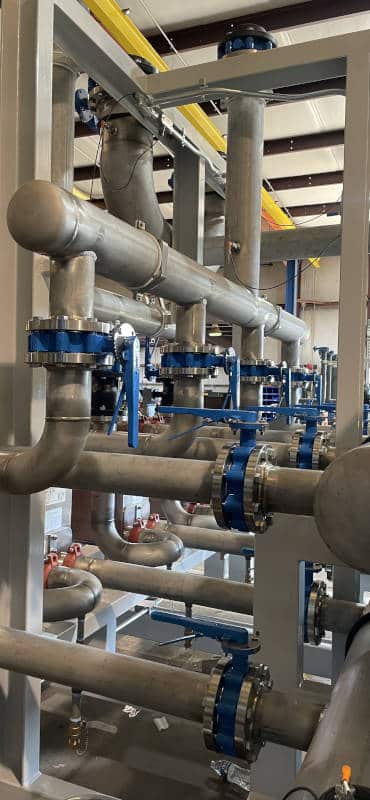 Hilton Mechanical Contractors, LLC is an industrial pipefitting company based in Cumming, GA. HMC's founders identified a lack of quality, accountability, and efficient management in the industry and set out to create a company defined by quality, service, and efficiency.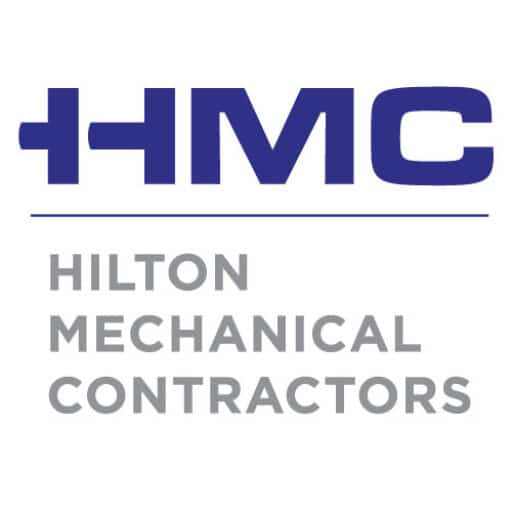 Piping
Hilton Mechanical Contractors offers complete piping services. HMC is extensively experienced in piping system construction and repairs. Our pipefitters and certified pipe welders are the best in the business and consistently show their dedication to quality. HMC's welders carry several current certifications to ASME Section IX code. Our capabilities include carbon, stainless, as well as specialty alloys including inconel and chrome. We also have the capability to certify on any required process and procedure for your project. We truly can do it all:
HVAC Piping
Ammonia Refrigeration Piping

Nitrogen Piping

Steam Piping
Chemical Process Piping
Oil/Gas Piping
Sanitary Piping
Medical Gas Piping
Pipe Prefabrication
Tube Bending

Mechanical Installations
HMC offers complete mechanical installation services setting an array of equipment related to your mechanical system.
Chillers

Air Handling Units

Cooling Towers

Pumps

Tanks

Air Compressors

Chemical Reactors

Vacuum Systems

Specialty Equipment

System Shutdowns
Hilton Mechanical specializes in shutdown planning, speed, quality, and precision. When performing shutdowns, our number one priority is to complete the project safely by coordinating with plant personnel on proper lockout/tag-out procedures, identifying any potential hazards, and protecting the surrounding equipment. We pride ourselves in meeting shutdown deadlines. Our pre-planning and precision prefabrication ensures that deadlines are met without losing quality, minimizing plant losses while production is down.

Fabrication
HMC offers fabrication services to support your project including:
Welded Frames
Structure and Support
Pipe Spooling
Pipe and Equipment Skids
Emergency Calls
HMC offers on call pipefitting services:
Leak Repair

Valve Changeouts

Equipment Changeouts

Emergency Tie-ins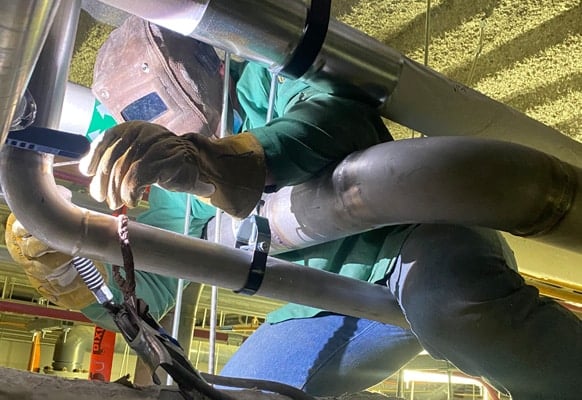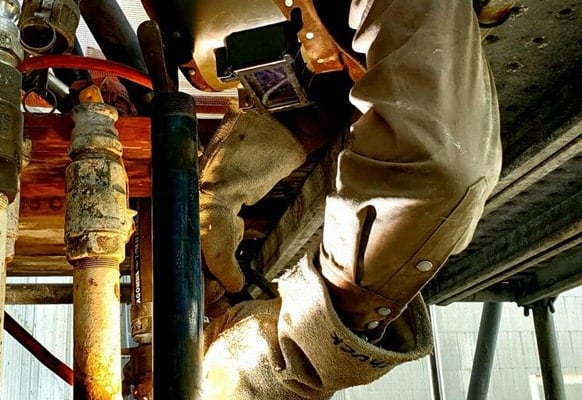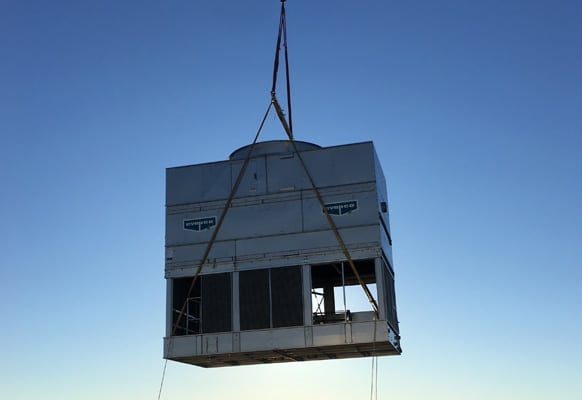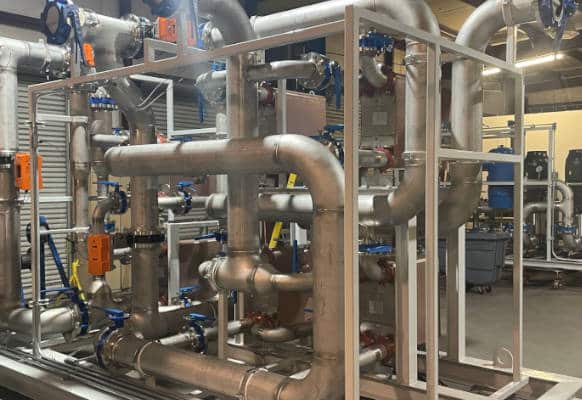 If you are interested in working with us or joining our team, please fill out this form:
"*" indicates required fields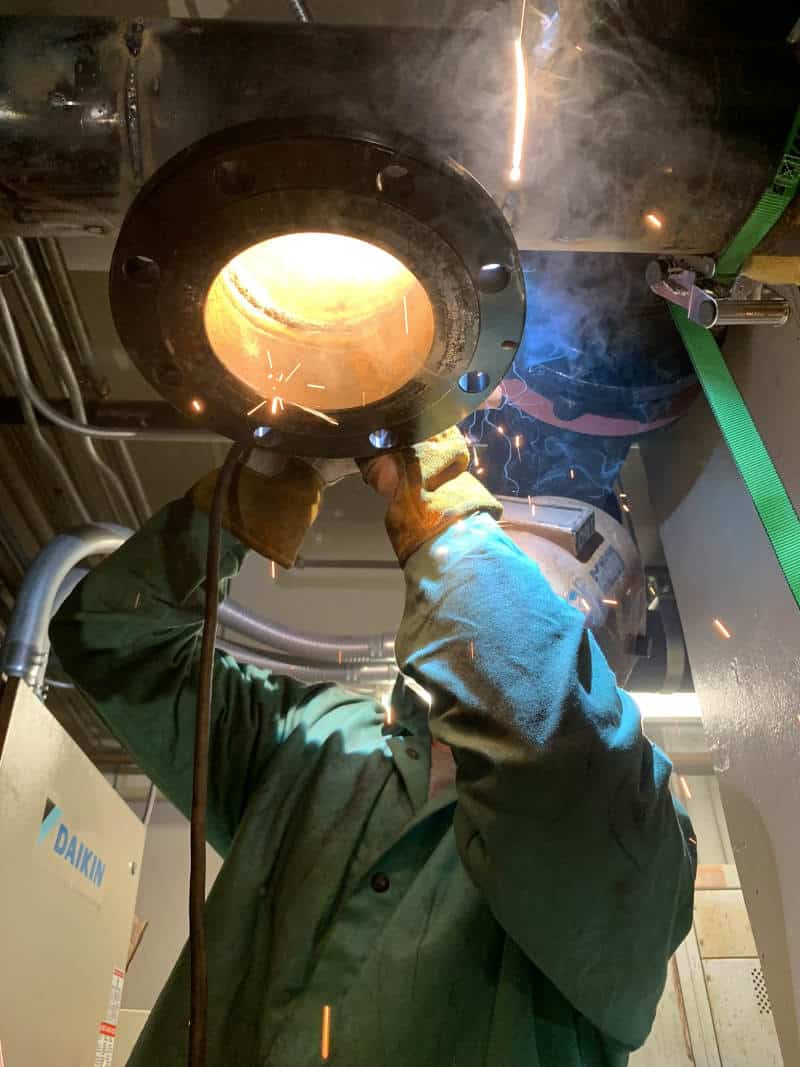 The most important topic in construction today is safety. Hilton Mechanical Contractors is dedicated to the safety of our team as well as those working around us. All of our employees are OSHA trained and follow all OSHA guidelines while on the job. Our crews practice...
read more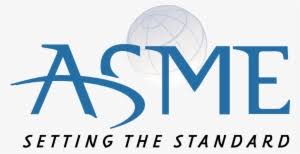 'Code Piping' is an industry term that references piping systems that are scrutinized to a piping code usually one of the American Society of Mechanical Engineers (ASME) or American Petroleum Institute (API) codes. ASME has a wide variety of pipe codes that are used...
read more